Locations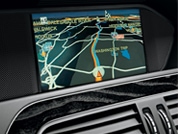 Welcome to Superior Automotive Group
Life's Short - Enjoy the Ride with a New or Used Car from the
Superior Automotive Group

- Proudly Serving Fayetteville, Siloam Springs, Bentonville, Conway, AR and Northwest Arkansas

There's no two ways about it. We spend a lot of time in the car. Many of us with a two-hour, or longer, commute per day. Doesn't it stand to reason then, that instead of getting sucked into the same mundane routine, it would be better to up-shift your ride with a new or used car from the Superior Automotive Group?

We offer the full line of new cars for sale to the Fayetteville, Siloam Springs, Bentonville and Northwest Arkansas areas. We also have a family of car dealers serving Little Rock offering a great selection of Chevrolet, Nissan, Dodge, Chrysler, Jeep and Ram vehicles. Browse our inventory from dealerships located in Northwest Arkansas or view our Little Rock new inventory page for the new 2016 or 2017 model that fits your needs.

If a new car isn't in your cards right now, we invite you to browse our hand-picked selection of pre-owned vehicles. Trusted across Fayetteville, Siloam Springs, Bentonville, Conway, AR and Northwest Arkansas for our immaculate assortment and long-term satisfaction, Superior Automotive Group is always the right turn to take on your quest for the ultimate used car. To start exploring our envious lineup now, simply visit our easy-to-navigate Northwest Arkansas used car inventory page, online. Or, if you live in the Little Rock area, check out our available used cars for Little Rock customers, featuring vehicles from our dealerships located in Conway. For a more intimate pre-owned vehicle buying experience, visit a car dealership that is part of the Superior Automotive Group in person.
Auto Financing, Car Repairs and Auto Parts for Northwest Arkansas, Siloam Springs, Bentonville, Little Rock and Conway, AR
If you're like most people, you'll need financing to purchase your next car, regardless of whether it's a new Chevrolet, GMC, Nissan, Ford or RAM, or other gently used car. The Superior Automotive Group finance team is here to help. Drivers looking for car loans or Chevrolet, GMC, Nissan, Ford and RAM leases in Northwest Arkansas, continuously turn to a car dealership from the Superior Automotive Group for the financial assistance they need. Why? Because, word has traveled fast, that we fight to get our customer's the lowest possible rates, and our service is a cut above the rest.
When you take your car, truck or SUV to a Superior Automotive Group dealership for auto service, you can rest assured knowing your vehicle is in the hands of highly-skilled technicians. Working with new and used cars every day isn't just what our auto service and repair team does. It isn't just something we're good at. It's our love...which means we have as much invested in maintaining, and when necessary repairing, your car as you do. And, if you decide you want to do it yourself, we'll happily provide you with any manufacturer certified parts you might need - from oil filers to batteries to tires.
Among the many services a dealership from the Superior Automotive Group routinely performs are wheel repairs, auto glass repairs, muffler repairs, transmission repairs, tire rotations, oil changes, belt inspections and more.
To learn more about how Superior Automotive Group can enhance your driving experience. Please contact us via our online submission form; give us a call; or drop by one of our car dealership locations in Fayetteville, Siloam Springs, Bentonville or Conway AR during our regular business hours.